This delicious smoothie has 5 simple ingredients: blackberries, raspberries, skim milk, Stevia, and oats!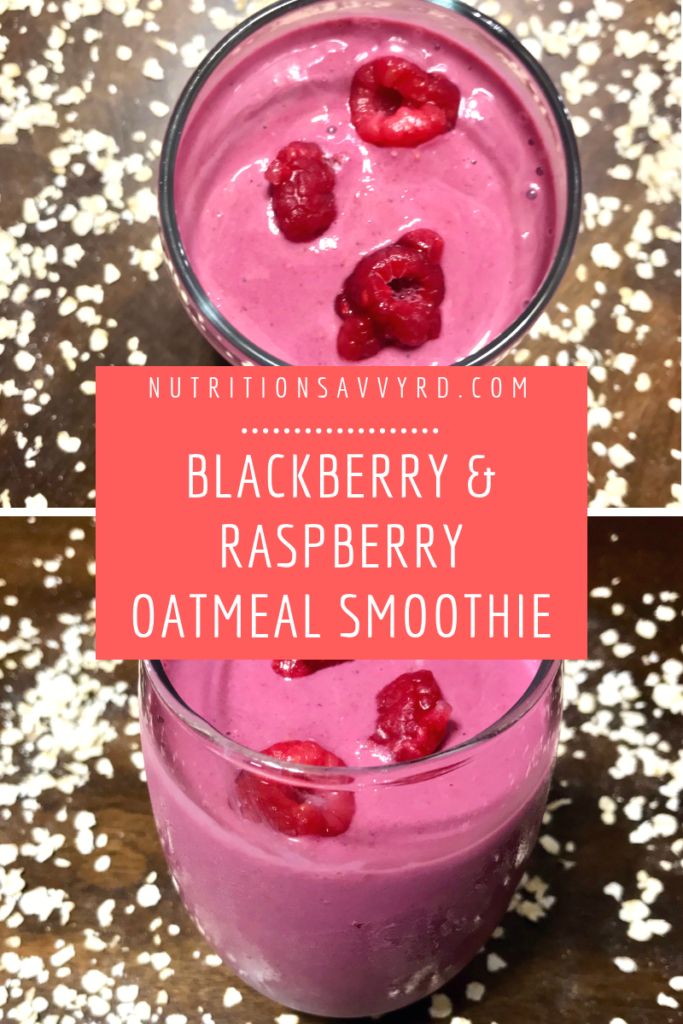 I know I've been posting a lot of smoothie recipes lately, but when you have fruit that is going to go bad if you don't use it, the perfect way to use it is to put it in a nutritious smoothie!
Note: I used frozen raspberries because that is what I had on hand at the moment, and it replaces having to use ice! If you have fresh raspberries, you can use that, but you'll have to add in some ice to make it thick!
Check out the recipe below and let me know what you think!
Add all ingredients to blender and blend on high speed until thoroughly combined and smooth.