Cajun shrimp and grits is a delicious meal that you can eat at any time of the day! You can eat it for breakfast, lunch, or dinner! What make it even better – it takes only 30-40 minutes to make this recipe!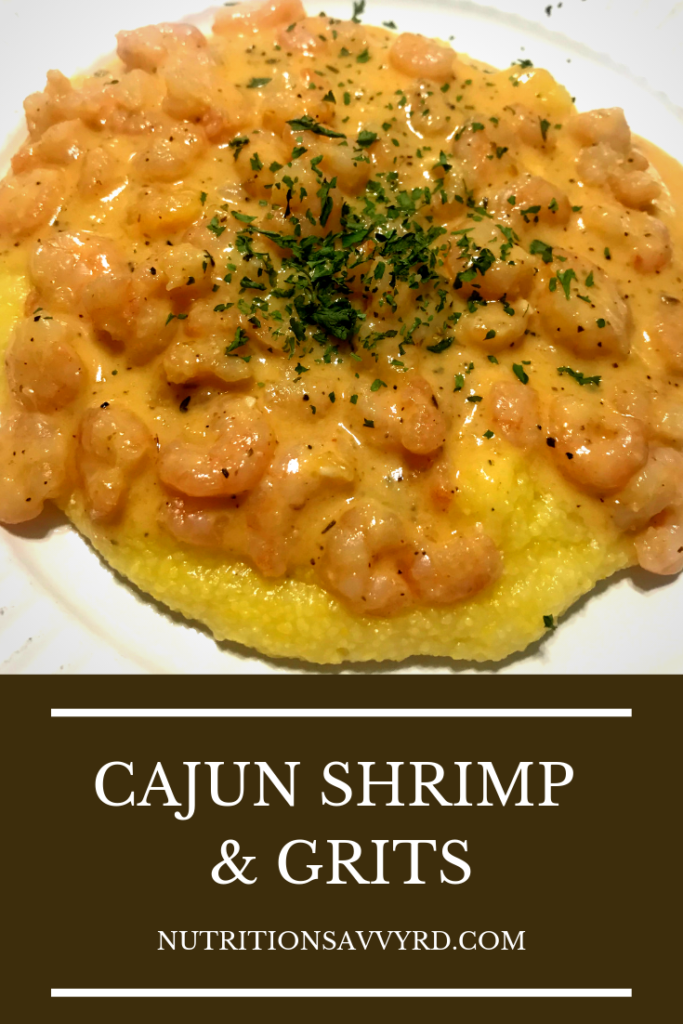 Have you ever heard of Cajun shrimp and grits before? If you're from South Louisiana, I'm sure you have as most places have it on their menu. The first time I ever tried it, I think I was around 8 or 9 years old, and we went eat at some fancy restaurant in New Orleans. It was the first time I had ever even heard of it – Yes, I was raised in South Louisiana, but my mom never made this.
The meal was so good that I had to eat it again whenever we'd go to a restaurant that had it. I'll tell you though, I never quite found a restaurant that made Cajun shrimp and grits like that restaurant in New Orleans. I honestly wish I could remember the name of it.
So let's fast forward to when I was about 16 and working in a restaurant on the West Bank of NOLA, we served this dish and YA'LL – it was GOOD. When you got hired on, you got to taste test everything so that you could give your honest opinion to the customers about the food. Win-win if you ask me. I get free food and get to recommend my favorites to customers. I always hated when I asked my server if the food I was about to try was any good, and they had never tried it so couldn't tell me.
Since then, I've made Cajun shrimp and grits pretty often, and now I am sharing my recipe with you! You'll need some white Moscato wine – not a lot but enough to give it the flavor that it needs.
If you haven't found out already, you soon will that my favorite Cajun seasoning is Paul Prudhomme's Seafood Magic because it packs a punch without being high in sodium! That is what I seasoned this dish with and onion powder.
Take at look at this delicious Cajun Shrimp and Grits recipe and make it for yourself! I'm sure you'll love it.
Bring water to a boil and add the grits and salt the pot. Stir and lower heat to medium and cook for 5 minutes or until done.
Heat olive oil, minced garlic, onion powder, and seafood magic seasoning in a pan.

Once the oil and seasonings have been heated, add the shrimp and cook until pink.

Add the moscato and simmer for 15-20 minutes.

Add the milk and simmer on low-medium heat for 10 minutes.

Mix 1 tsp corn starch with cold water until smooth and add to the sauce. Cook another 5 minutes until sauce is thick.

Serve the sauce over grits and enjoy!