This delicious dark chocolate stuffed raspberry recipe is done in under 5 minutes and combines both dark chocolate chips and fresh raspberries. This raspberry recipe is the perfect snack or dessert!
If you are craving chocolate and something fruity at the same time, this is the perfect snack for you. With only two ingredients, it takes less than 5 minutes to make this delicious snack.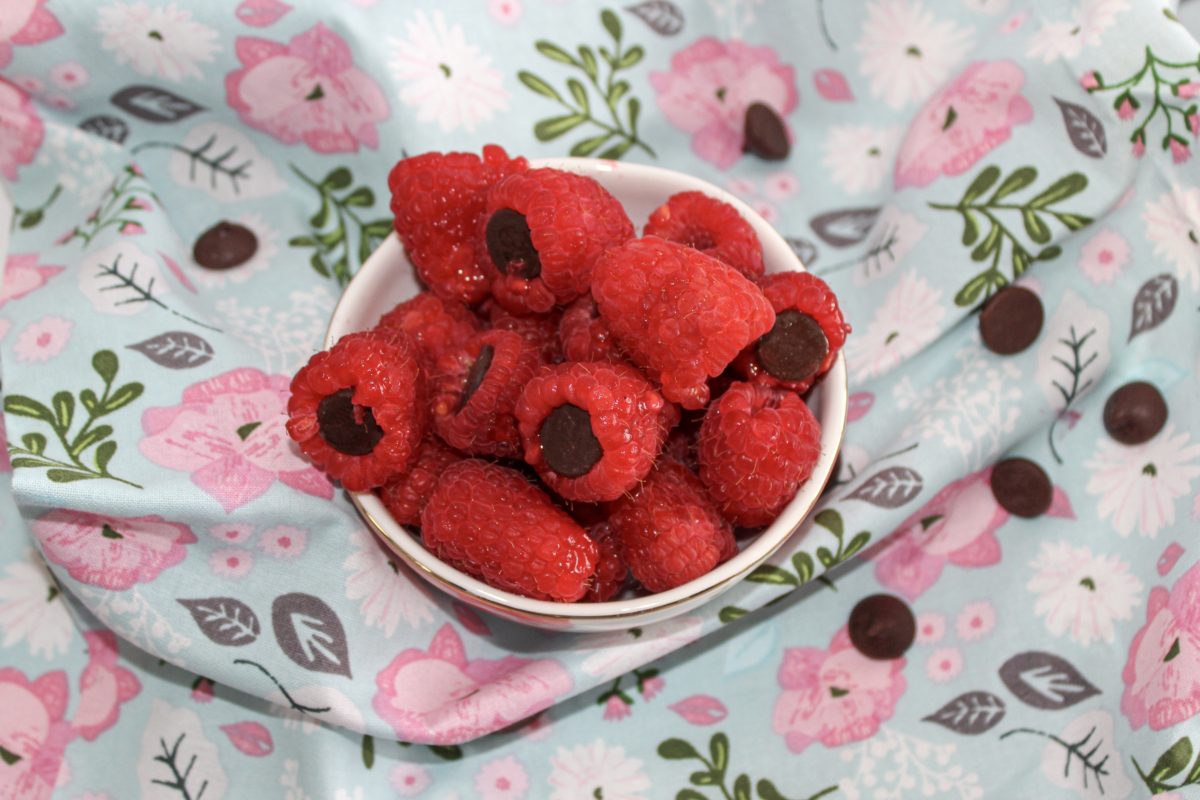 Dark chocolate and raspberries taste amazing together – just check the grocery stores and candy bars! One of the most popular flavor combinations are raspberries and dark chocolate.
Next time you get some fresh raspberries, grab a bag of dark chocolate chips and try this recipe out!
Place a dark chocolate chip inside each raspberry and place in a container until ready to eat! Enjoy!