This may be one of the easiest salsa recipes to make and you can put it on top of everything. From topping grilled fish to adding it in a salad. This mango salsa is the  perfect addition to most recipes.
All you need for this recipe is 1/2 purple onion, 1 mango, 1 tomato, 1 green bell pepper, and 1/2 lime. Dice all of the ingredients except for the lime.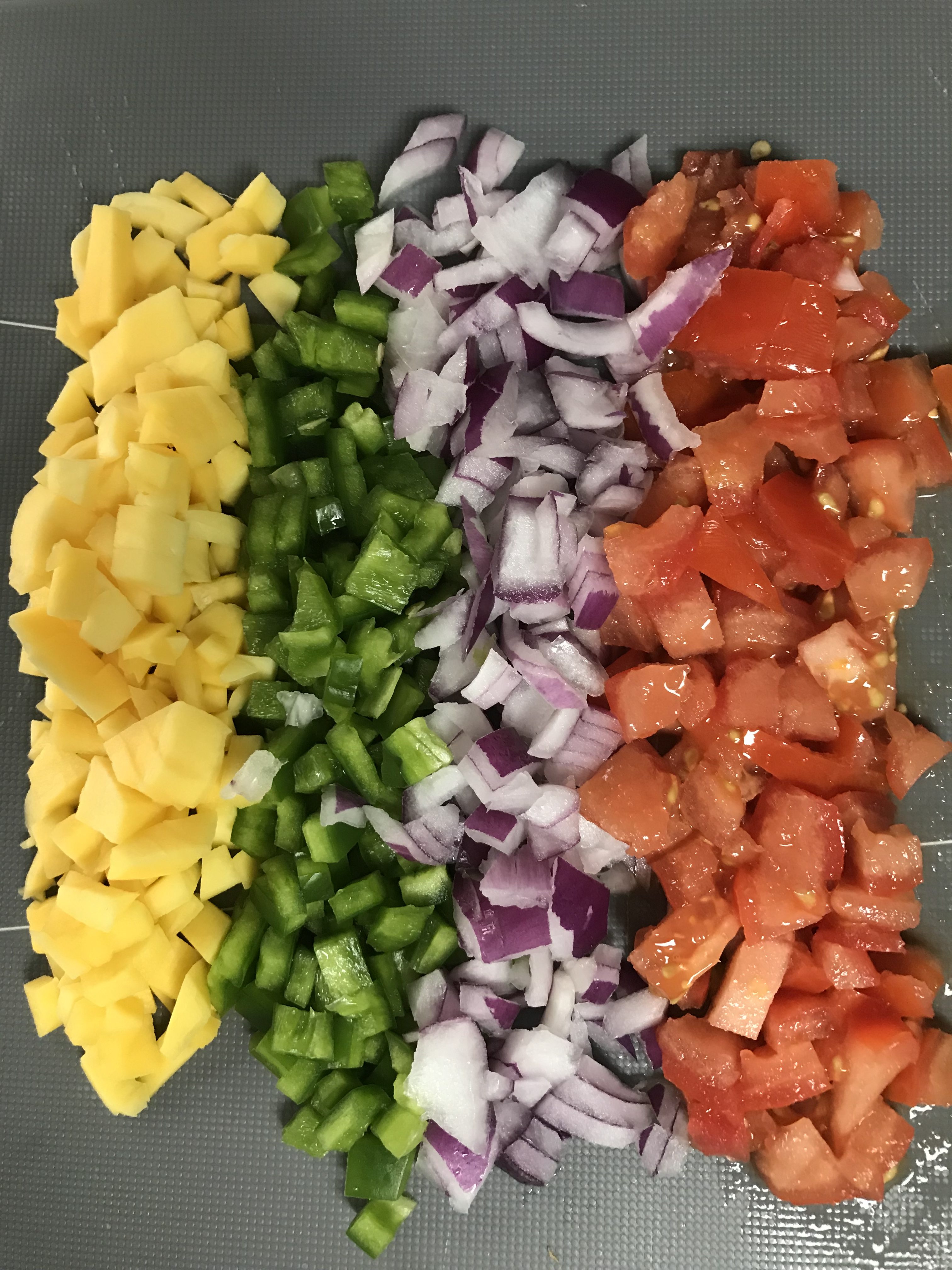 Once all of your ingredients are diced, put in a container and add in the juice from the lime. And you are done!
See my Grilled Chicken Salad with Mango Salsa recipe on a great way to use this salsa!

Dice all of the ingredients and mix together in a container.

Add lime juice from 1/2 lime. Stir!

If you are preparing this ahead of time, store in a container in the fridge.