This easy and healthy pineapple-banana smoothie will be your go-to recipe! And to make it even better, there are only 5 ingredients: pineapple, banana, skim milk, Stevia, and ice!
Bananas go bad so quickly that unless you find recipes to use them in, they'll go bad quickly and you have to throw them away. Here is a recipe that you can use those bananas in. The good news is the darker the skin of the banana, the sweeter they will be.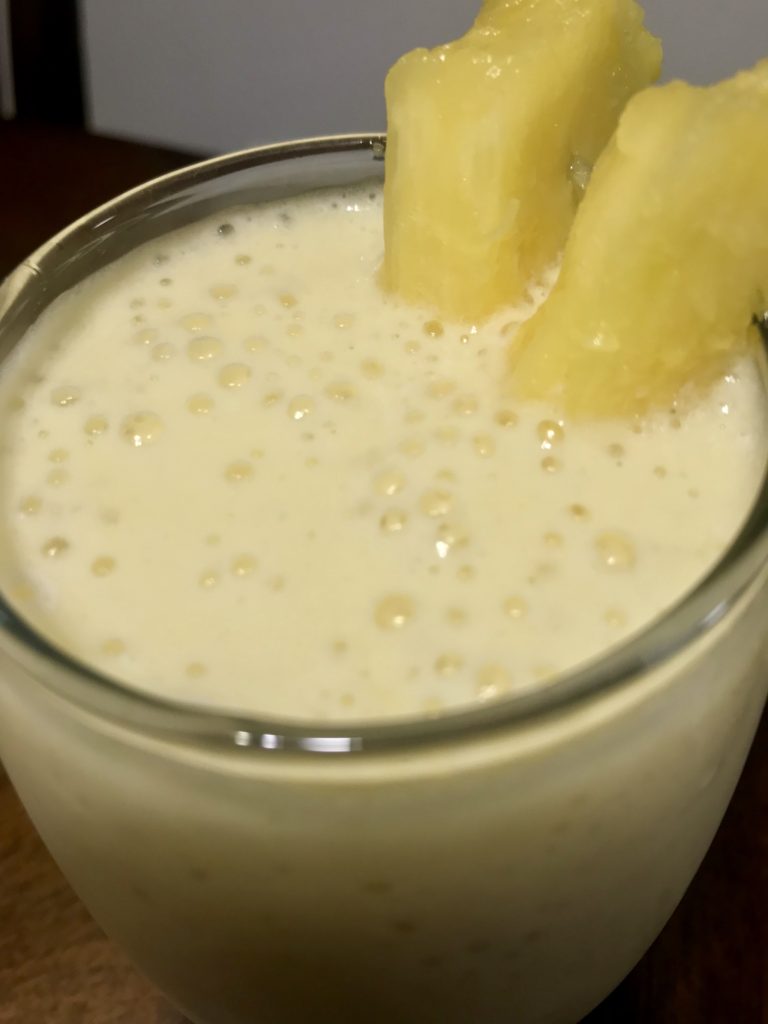 If you have only frozen pineapple, you don't need to add the ice to the smoothie because the frozen pineapple will replace the ice.
Try this recipe out and let me know what you think!
Measure all ingredients and add to blender.