Pomegranate and pineapple are an amazing combination in a smoothie! The honey adds some natural sweetness for a delicious smoothie perfect for a snack or breakfast!
An important part of this smoothie is to take the pomegranate seeds out of the pomegranate. You can do one of two things to get the juice from the seeds. You can smash them in a strainer to get the juice and not have to worry about the seeds that come with the juice if you blend it. This may be necessary if you don't have a high power blender. BUT- the seeds have a lot of vitamins and minerals so I don't recommend doing this.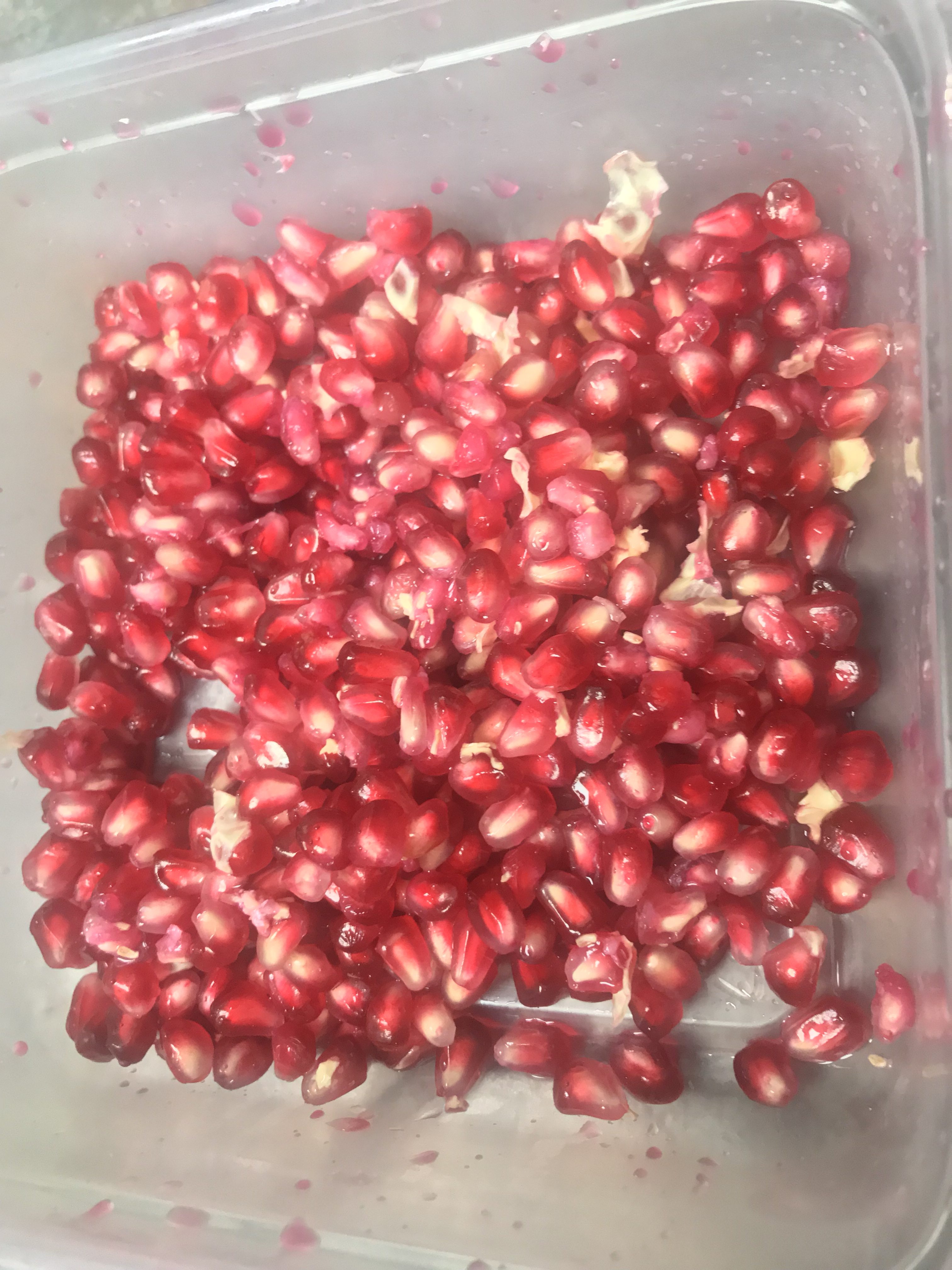 My blender is high power blender. It blended the seeds perfectly fine.  The key to this is to place the seeds in your blender first and blend for about 3-5 minutes. This is just a check and see consistency. If you don't see any more seeds when you take a spoon, then you can add the  remaining ingredients: pineapple, honey, and yogurt and blend.
This is all it takes, but that first step is REALLY IMPORTANT!

Get the seeds out of the pomegranate. Place in blender. Pomegranate seeds need be blended by themselves otherwise you will have tiny seeds in your smoothie. Blend on high until all the seeds are mixed.

Add in 2 cups pineapple, honey, and yogurt and blend for about 1-2 minutes. Serve and enjoy!