This delicious green smoothie will give you the perfect pick-me-up in the morning or in the afternoon when need that little boost of energy. This green smoothie is full of vegetables but tastes sweet!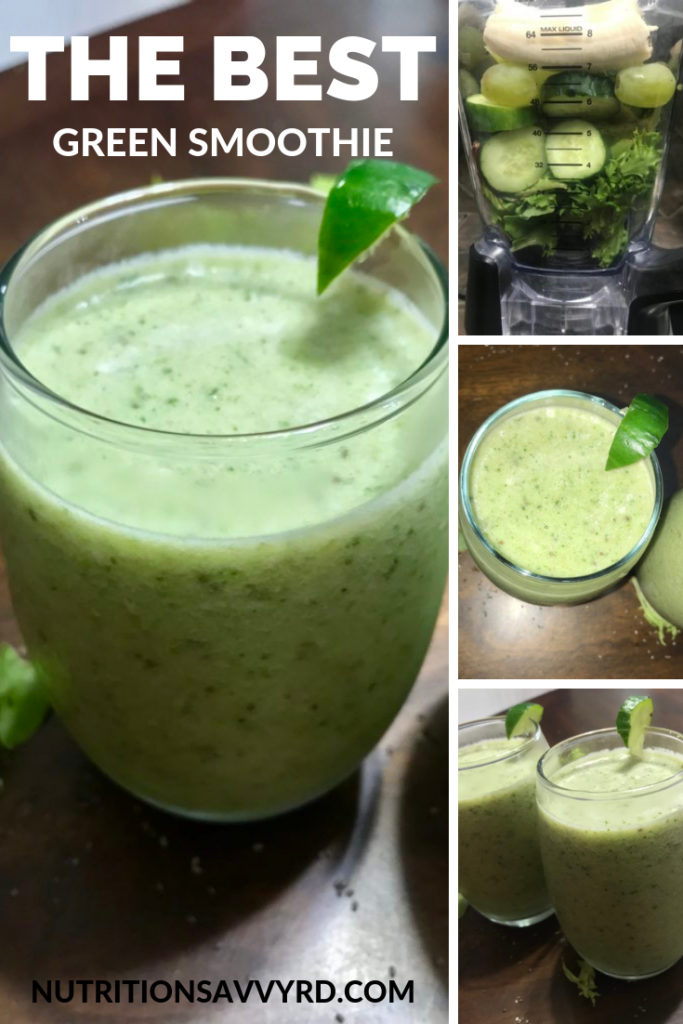 I'm sure when you hear the words "green smoothie," your first response isn't that it is something you'd want to drink on purpose. I'm about to change what you think about green smoothies because this recipe is delicious. It combines a large cucumber, 1 cup spinach or any other dark leafy green (I used the green lettuce from my spring mix), 1 cup grapes, 1 banana, some milk, chia seeds, and ice all into one smoothie.
You'll find yourself with some energy after drinking this smoothie and feeling amazing! Try it out and you'll see for yourself.
Cut cucumber and banana into slices.

Add all ingredients into a large blender.

Blend on high until smooth.