If soup is one of your favorite things to eat this winter, this spinach tortellini soup is perfect for you! This spinach tortellini soup is meatless and uses 5 cheese tortellini pasta! In roughly 1 hour, you can have this delicious soup done for your family!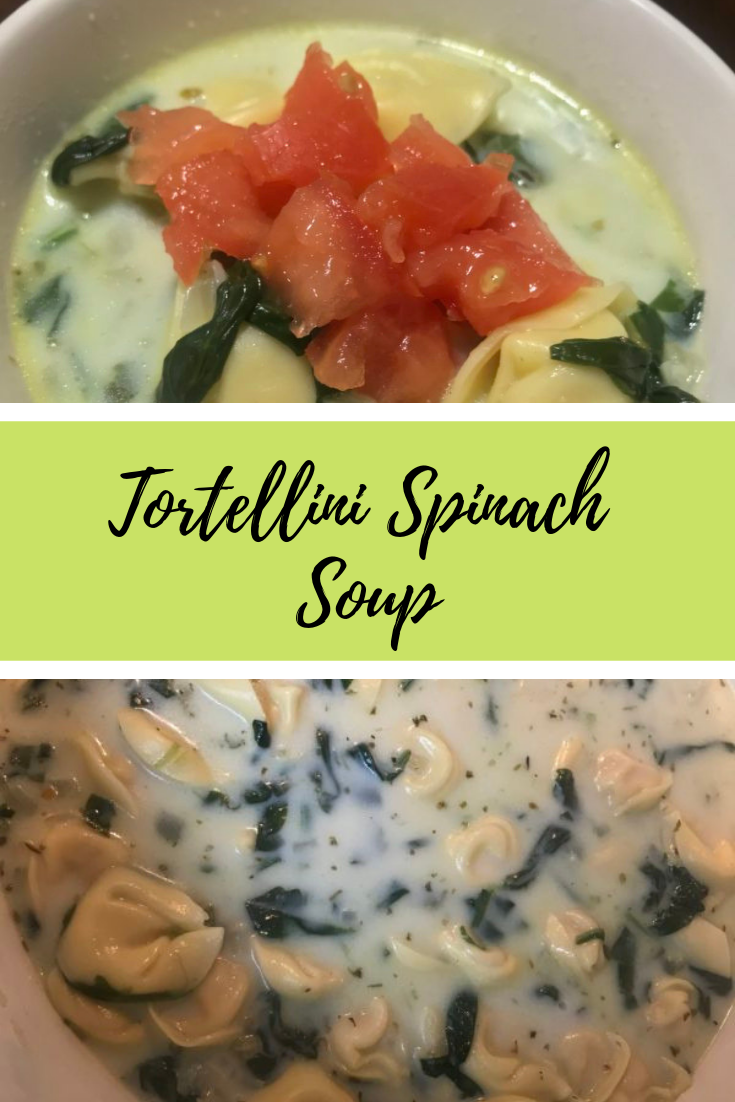 Tortellini can be used in a variety of dishes and can substitute traditional pasta in many dishes. This soup is meatless and uses a 5 cheese tortellini pasta. I found this particular tortellini pasta in the refrigerator section at Sams, but you can get tortellini pasta at any grocery store. This entire recipe takes around an hour.
You will notice that skim milk is used in this recipe because it lowers the amount of calories and fat. There is an important step that you have to know when you are using a low fat milk in any cooked dish. You have to add it last on a low heat otherwise it will start to curdle.
Curdling is when the milk starts to separate and clumps start to form. It does nothing harmful to you, but isn't the prettiest dish you will see.
Try this recipe out and let me know what you think!

Dice the onion, bell pepper, celery, and garlic.

Sautee in the margarine until transparent, about 10 minutes. Do NOT brown.

Add 6 cups of water. Add in the seasonings: bay leaves, oregano, crushed red pepper, parsley, and salt.

Add the package of tortellini and bring water to a boil.

Boil pasta until tender, about 8-10 minutes.