Crawfish Etouffee is a traditional southern dish that is made with a roux, lots of vegetables, and crawfish. It is served over rice and so delicious!
This recipe has 4 stalks of celery, 2 1/2 yellow onions, 1 bunch of green onions, 1 green bell pepper, and 1 red bell pepper all in this one dish!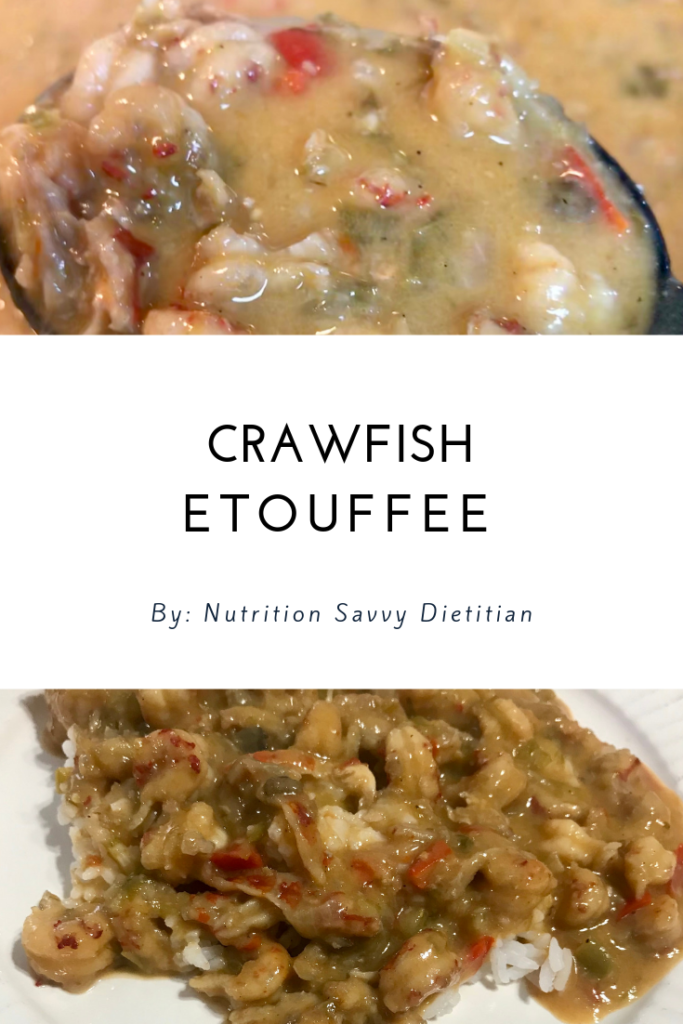 A homemade crawfish etouffee is one of the best meals you can make, especially when crawfish season rolls around and you have leftover crawfish (if you have any at all). When it is out of season, you can use frozen crawfish that you find in the store.
Try this recipe and let me know what you think!
Dice all the vegetables (bell peppers, celery, onions, and green onions) and add to the pot with the olive oil.

Brown on a medium heat for around 30 minutes.

Add in the flour and stir. You'll need to add some of the seafood stock to make the flour not stick to the bottom of the pot. This needs to be stirred consistently. Brown the flour for around 15 minutes.

Add in the cream of mushroom and garlic. Stir until heated through, around 3-4 minutes.

Slowly add in the seafood stock.

Add in the low sodium Tony's, salt, and crawfish.

Cook for another hour on a low-medium heat stirring occasionally.