This delicious Japanese-inspired kani salad takes under 5 minutes to make and has only 4 ingredients! It's so easy to make and makes a great appetizer!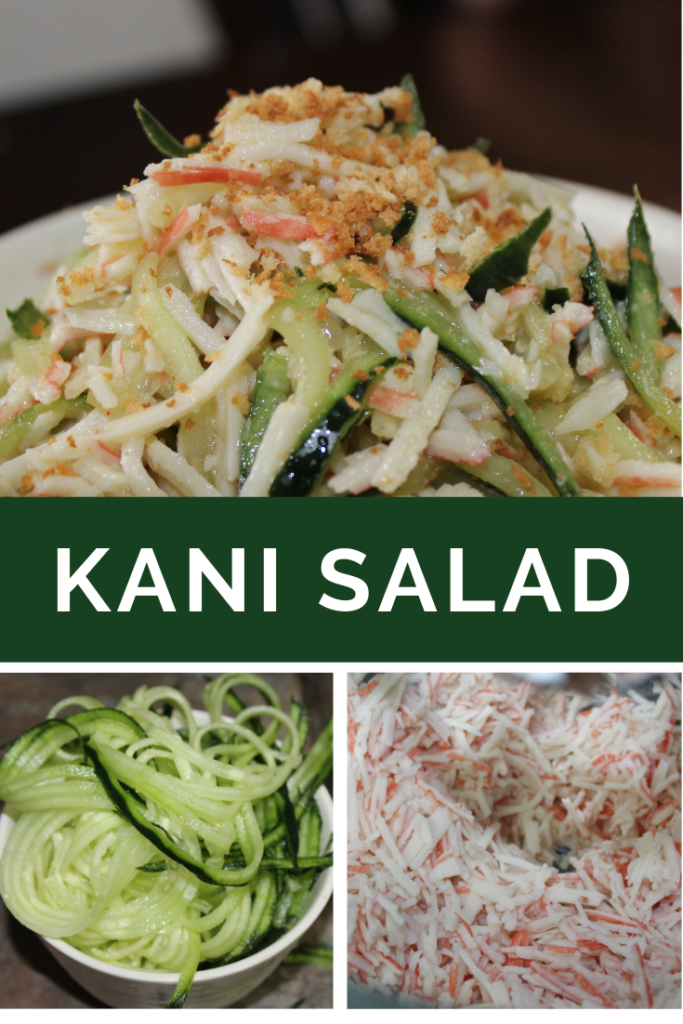 If you see me at a Japanese restaurant, particularly a sushi restaurant, you will find me eating a kani salad as my appetizer. I just love the blend of cucumbers, crab meat (I do know that it is imitation – but that's alright), spicy mayo, and panko bread crumbs.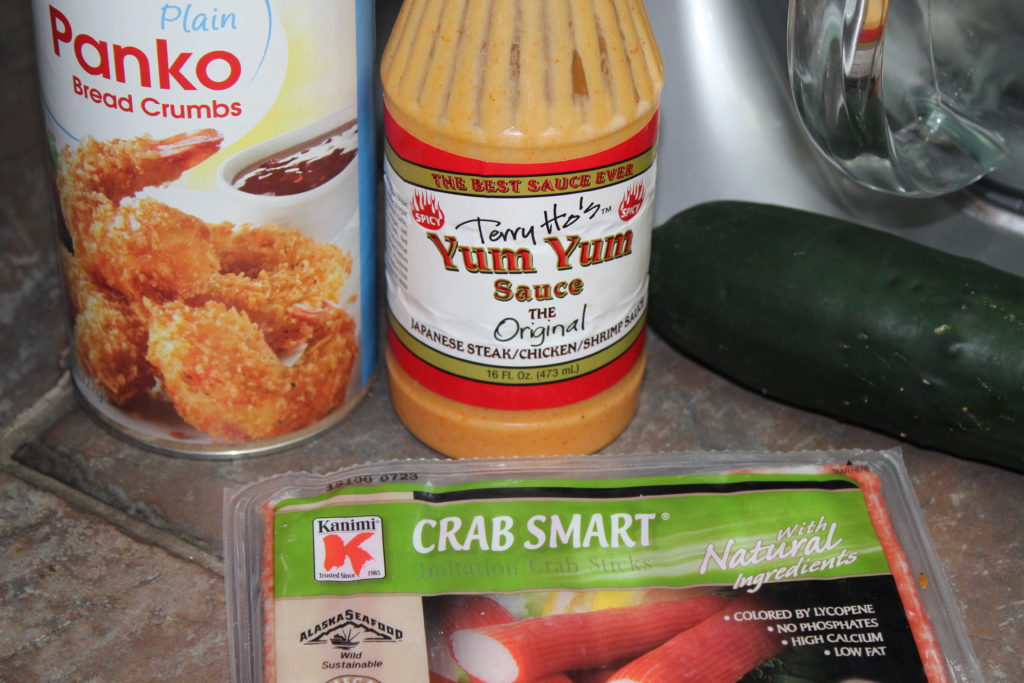 I could actually tell you the first time I tried a spicy kani salad. I was in Baton Rouge about 5 years ago and a restaurant had this and a friend of mine was like you have try this! I thought – why not because they had unlimited food for like $15. Thank you Sushi Masa! Appetizer included – which meant I was going to try this kani salad that my friends raved about.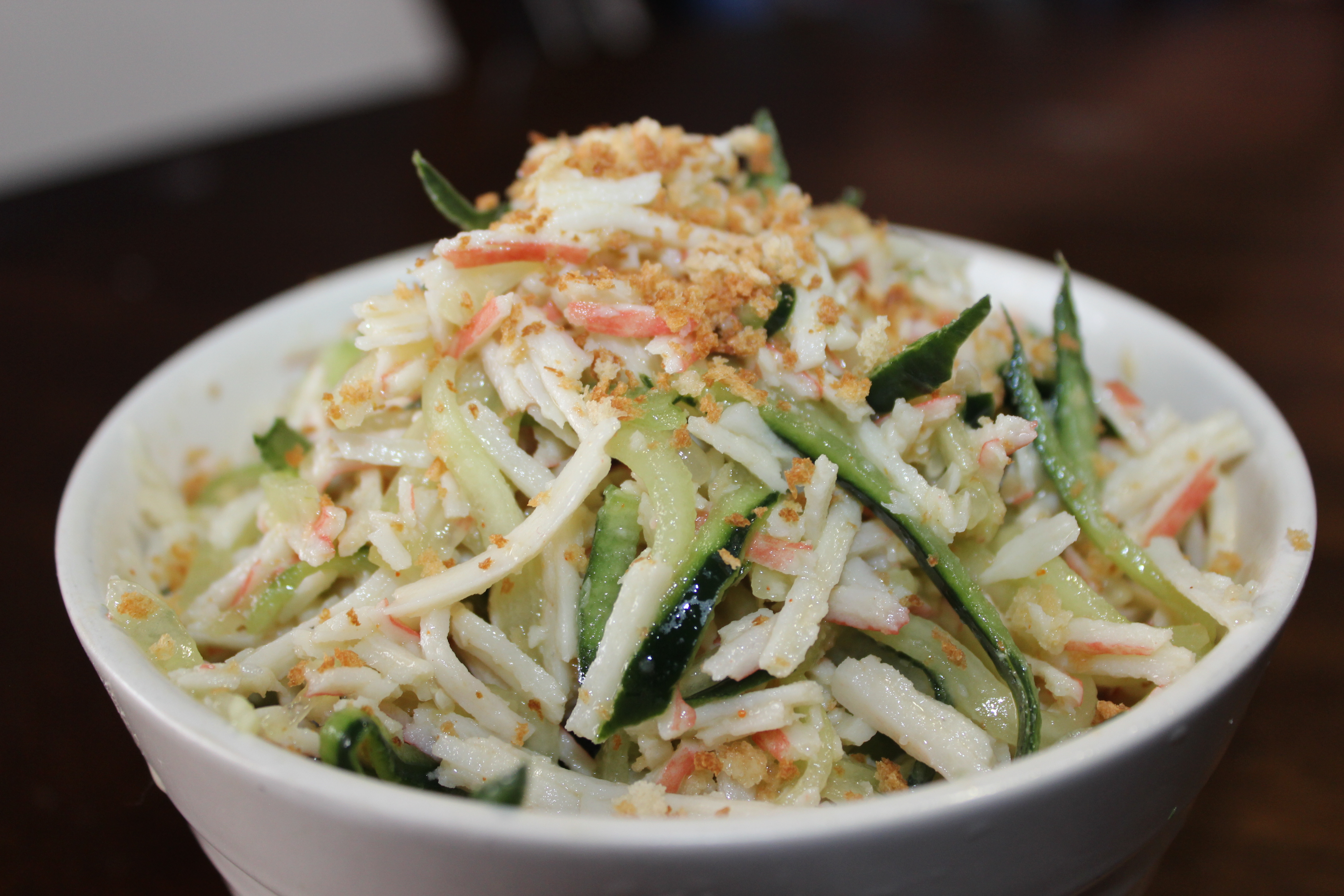 Ya'll – it was so good that I now have to get it when I go get sushi. So, because I am cheap and want to eat this all the time – I experimented with making this a few times before I perfected it.
Now, I'm sharing this recipe with you! This recipe takes around 5 minutes to make and has 4 ingredients. On top of that, it is around $7 to make the entire thing!
All you need to make this delicious kani salad is a cucumber, imitation crab meat, yum yum sauce, and panko breadcrumbs. Note: I love eel sauce and will add it to my recipe if I have it on hand, but it tastes amazing either way!
A huge time saver is having a mixer, whether it is a hand mixer or a stand mixer like I have that does it for you. If you haven't upgraded to a stand mixer, it will change your life!
Try this delicious kani salad and share with your friends!
OTHER RECIPES YOU MAY LIKE:
Place imitation crab meat in stand mixer and mix until the crab meat is shredded. If you're doing this with a hand mixer, it will just take longer.

Spiralize the cucumber while the crab meat is being shredded. Cut the spiralized cucumber strands in half so they aren't so long.

In a small pan. add the panko bread crumbs and toast on medium heat for roughly 1-2 minutes until a light golden brown.

Add the cucumber, yum yum sauce (spicy mayo), and panko bread crumbs to the crab meat and hand everything together. Save some of the panko bread crumbs to put on top.

Optional: Serve with eel sauce!